SKU:

WCG4X100-ANZ

Vendor: Alogic
ALOGIC Rapid Power 4 Port 100W USB-C GaN Wall Charger
Tax included.
Charge up to four devices simultaneously
GaN charging technology - 50% smaller than traditional chargers

USB-C Power Delivery charging up to 100W
2 x USB-C and 2x USB-A charging outputs
Includes 2m 100W USB-C Charging Cable
The ALOGIC Rapid Power 4 Port 100W USB-C GaN wall charger is an ideal choice for those seeking simultaneous charging of multiple devices. This device provides two USB-C and two USB-A ports, allowing for charging of phones, tablets, laptops, and more. A premium braided 2m USB-C cable is included for fast, steady charging; USB-C #1 port reaches up to 100W, USB-C #2 18W, and USB-A #1 and #2 offer a combined 17W.
Features
Charge any USB device – USB-C Power Delivery 100W
This USB-C Wall Charger is equipped with the latest USB-C Power Delivery technology, allowing it to safely provide up to 100W of power - the maximum amount supported by the USB Power Delivery standard - to late model laptops, tablets, and phones. Furthermore, thanks to this technology, the charger will automatically select the most suitable power output for each device being charged. It also includes USB-A ports, granting compatibility with legacy USB-A charging cables.
The latest GaN technology
Utilising GaN "Gallium Nitride" technology, the ALOGIC Rapid Power 4 Port 100W USB-C GaN wall charger offers a compact and portable design with a high energy and power output. Its 100W capacity allows two USB-C and USB-A devices - including laptops, tablets, and phones - to be charged simultaneously at maximum speed.
Compact & Portable – Easy to use and carry
Adopting the latest GaN charging technology, we designed chargers 50% smaller than standard versions, while dispensing with the requirement of a cumbersome cable to connect the charger and wall outlet. The outcome is an effortless wall charger that is easy to transport, freeing up valuable space and its light weight making it ideal for travel.
Charge Multiple Devices at the Same Time
Unify your charging needs with one powerhouse device – the ALOGIC Rapid Power 4 Port 100W USB-C GaN Wall Charger.
Certified Safe – Meets and Exceeds All Safety Standards
The wall charger is compliant with all global regulatory standards, and equips multiple security measures such as current, voltage, circuit and temperature protection.
Specifications
| | |
| --- | --- |
| Part No. | WCG4X100-ANZ |
| Physical Characteristics | 80 × 80 × 29.5mm (H x D x W) | 254gms |
| Input | 100-240VAC 50~60Hz 1.6A Max |
| Output  | 100W Max | USB-C #1 single output: PD3.0 (5,9,15V/3A, 20V/5A) - 100W* | USB-C #2 single output: PD3.0 (5V/3A, 9V/2A) - 18W | USB-A #1 + #2 output: 5V/3.4A - 17W | *Derated when all ports active as follows: USB-C #1 65W + USB-C #2 18W, USB-A #1 + #2 17W |
| Package Includes | WCG4X100 USB Wall Charger, 2m USB-C Charging Cable, Instruction Manual |
| Device Compatibility | Apple, Samsung, Chromebook, Microsoft |
View full details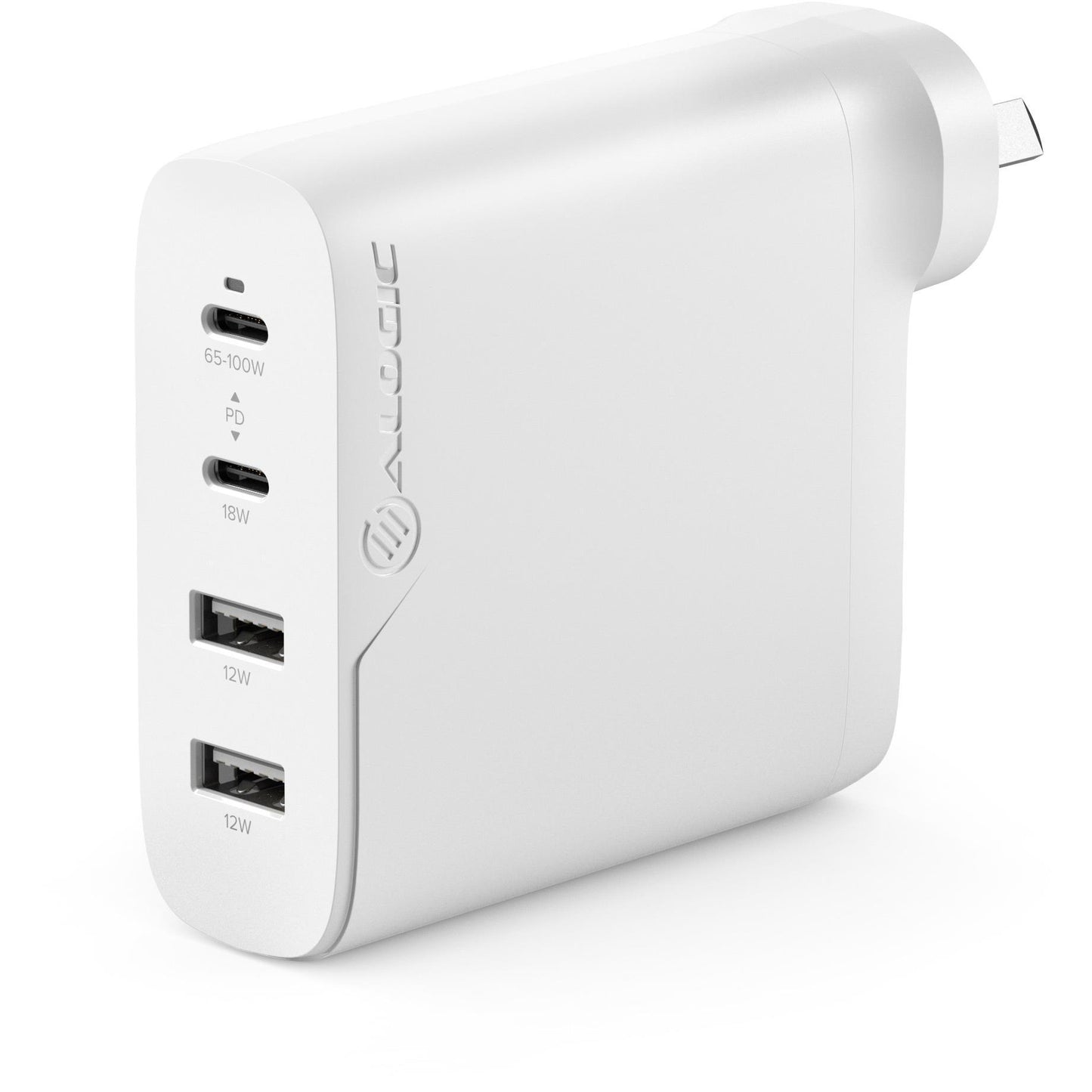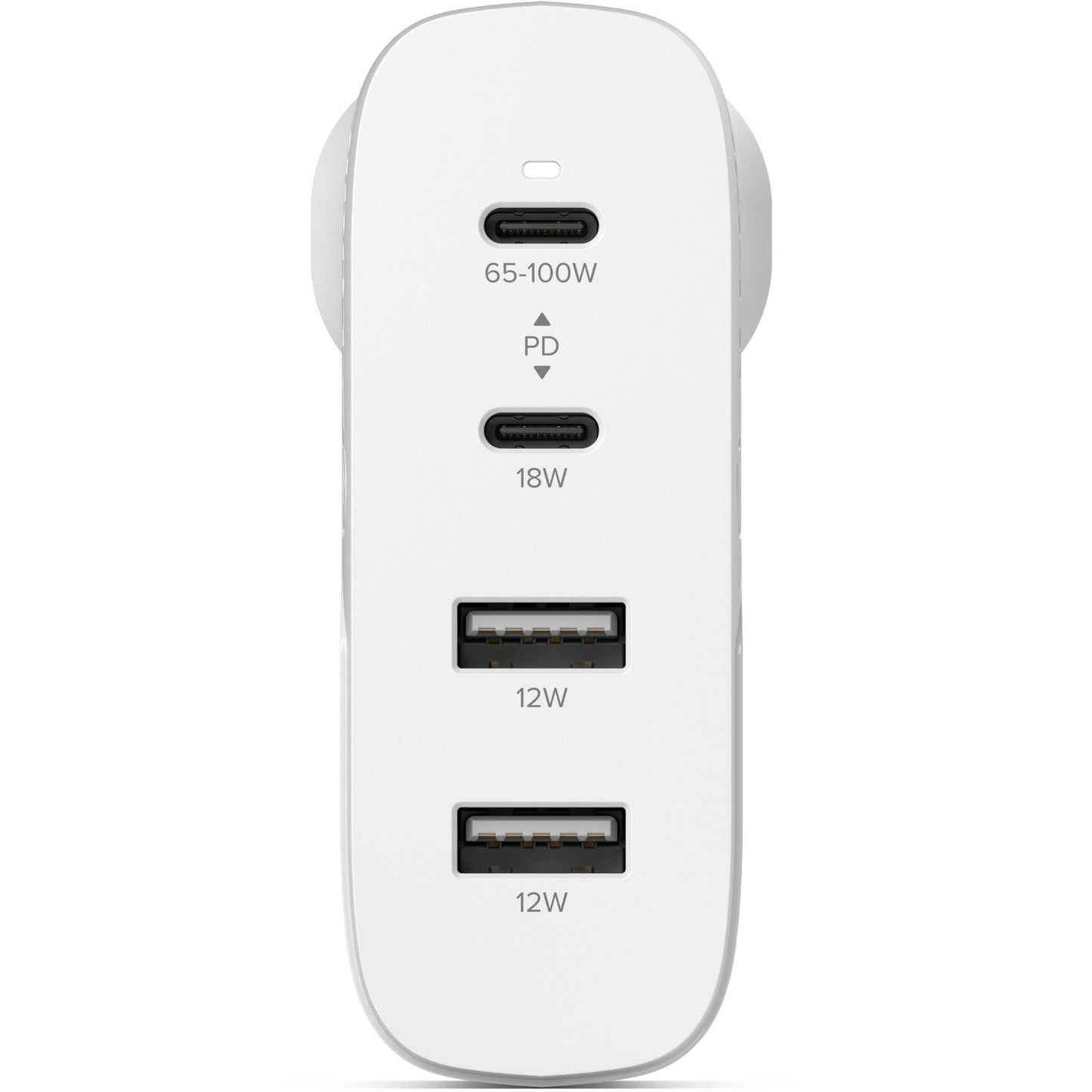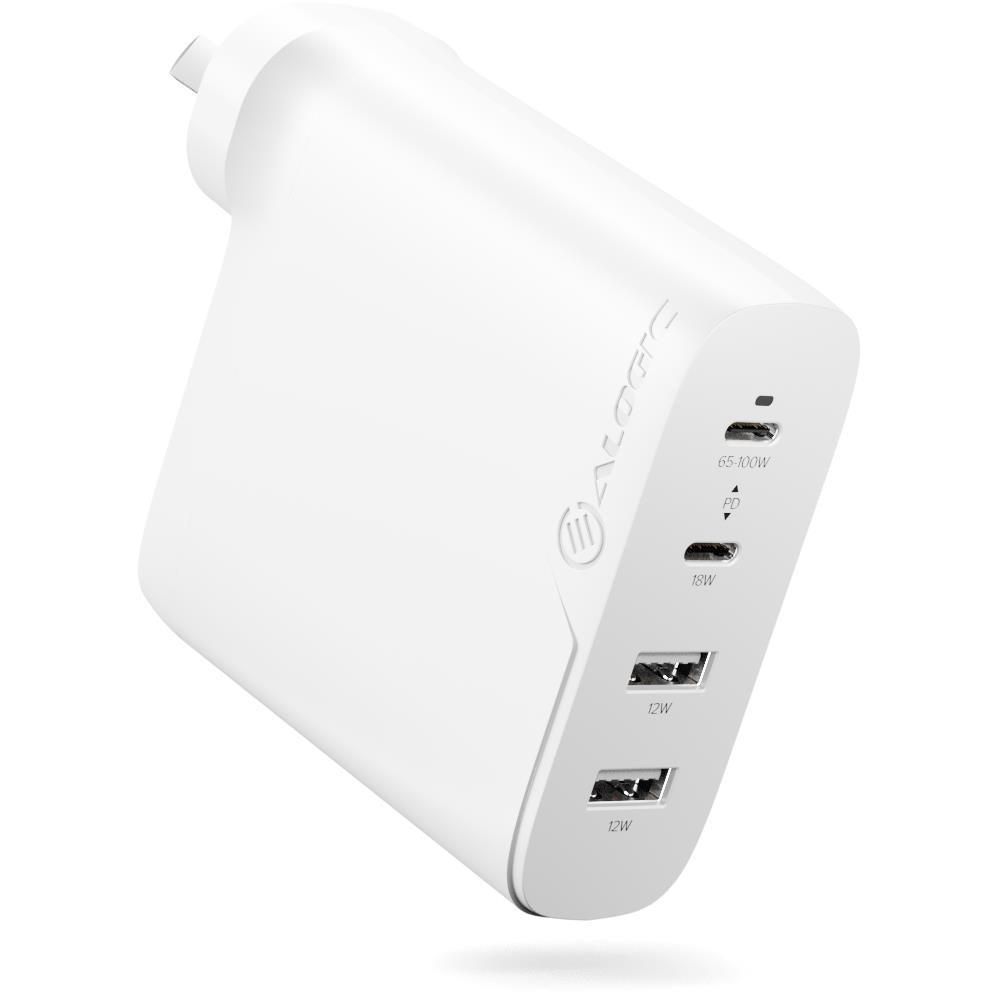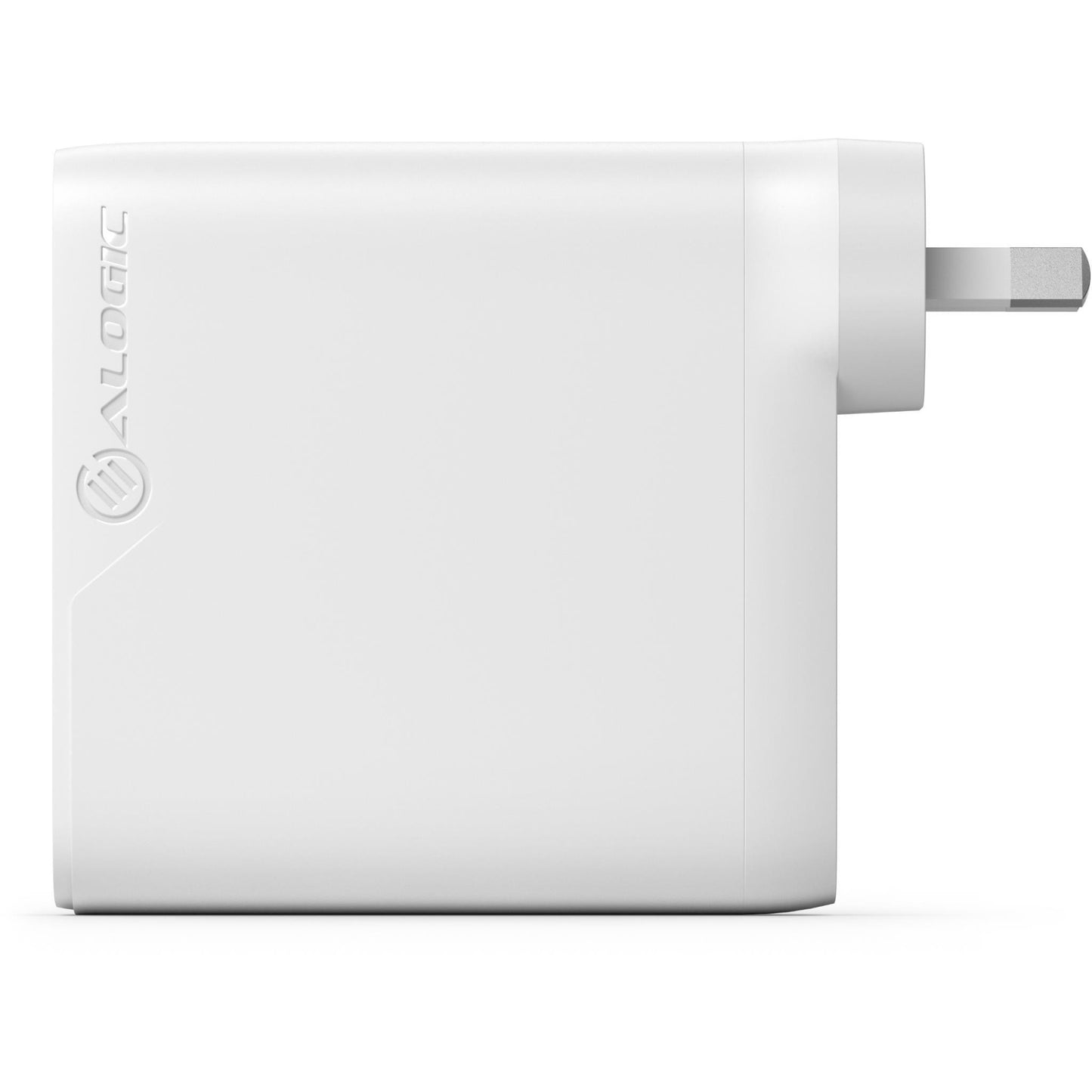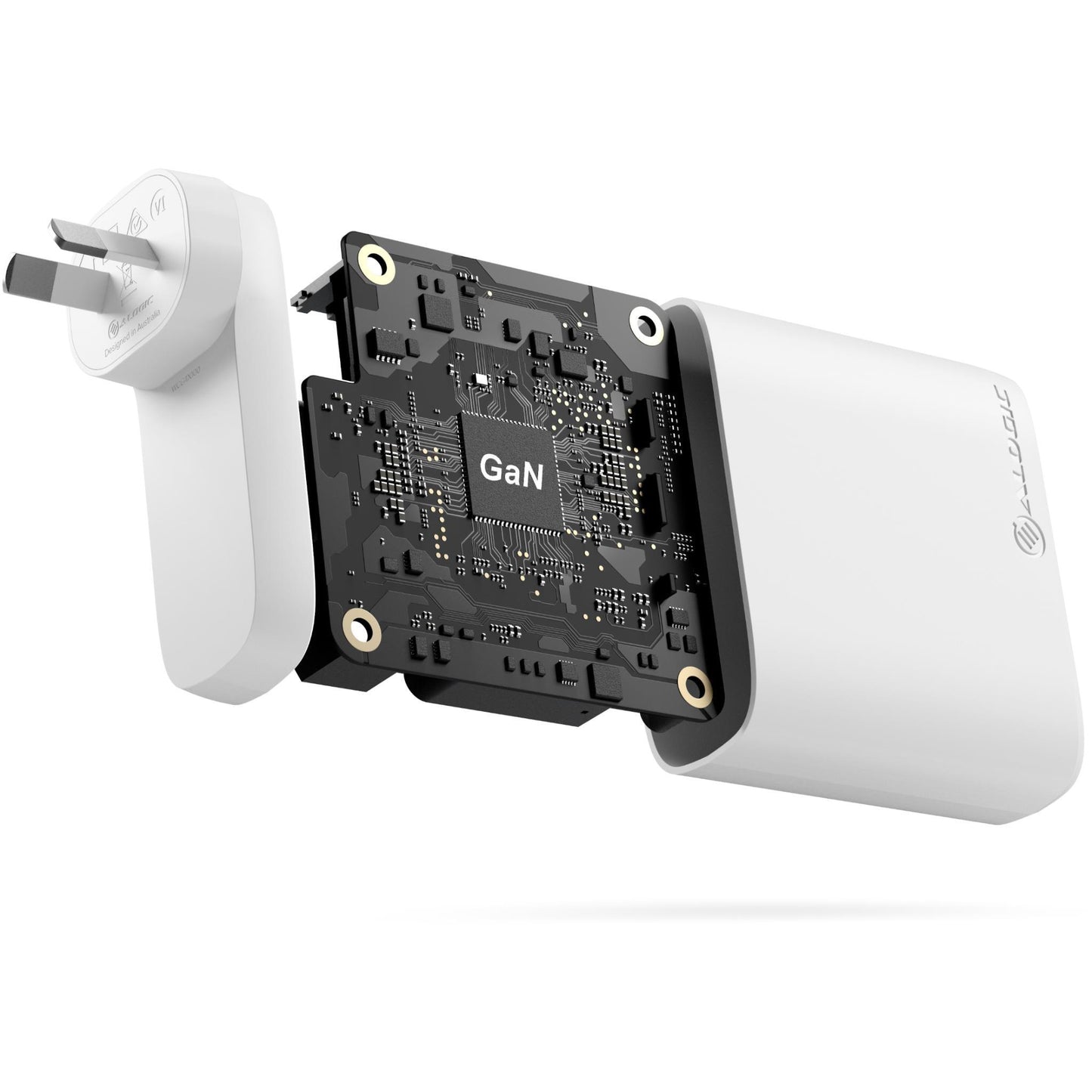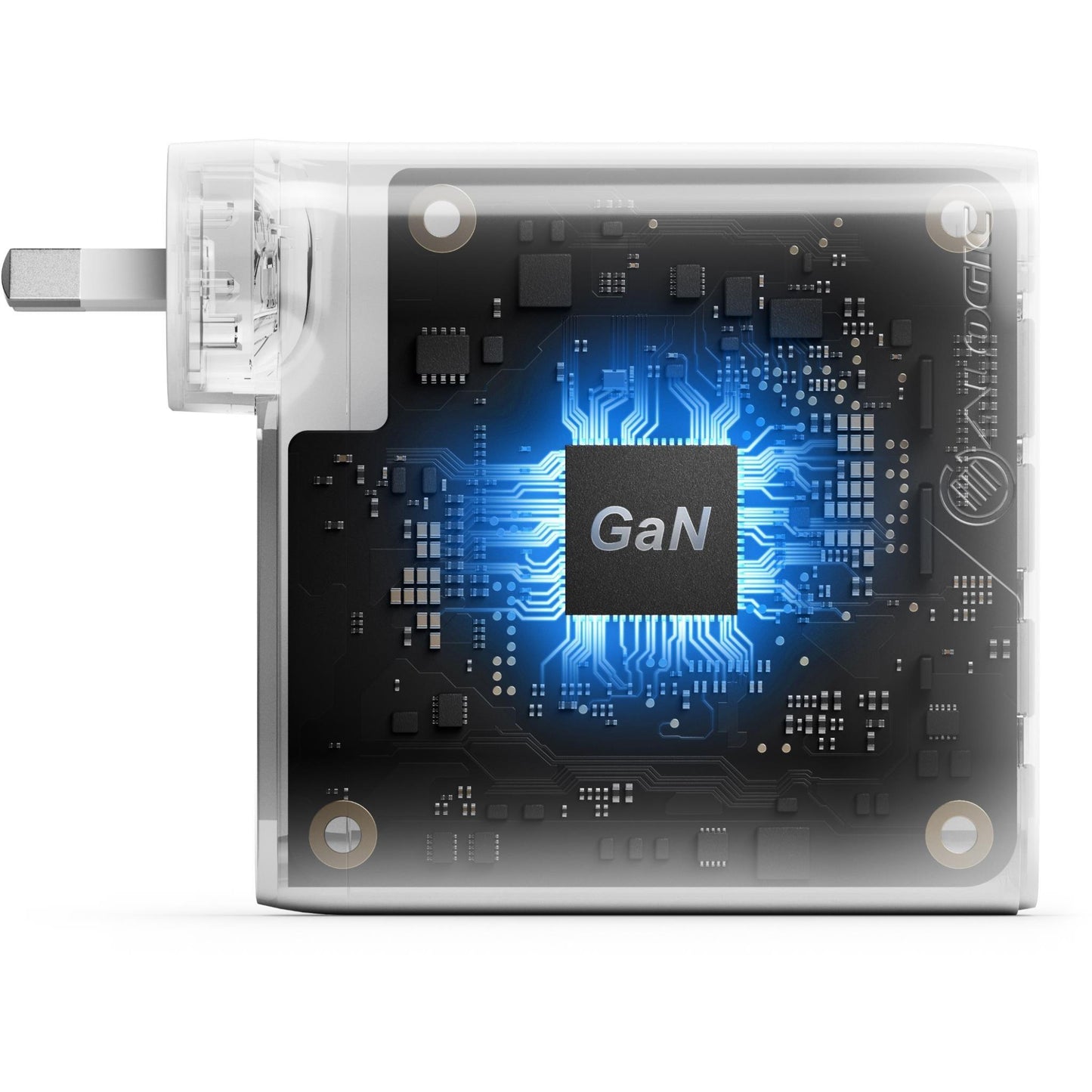 ALOGIC Rapid Power 4 Port 100W USB-C GaN Wall Charger