SKU:

920-010505(MXKEYS)

Vendor: Logitech
Logitech MX Keys mini Wireless Keyboard - Graphite
Tax included.
The Logitech MX Keys Mini Wireless Illuminated Keyboard takes comfort in remarkable stability, allowing you to type with increased key stability and less noise. Designed for creative artists and coders, it features a familiar layout that's held together by a single metal plate that won't slide around the desk.
MX Keys Mini, a smaller, smarter, and mightier minimalist wireless keyboard made for creators
Minimalist form factor provides improved ergonomics
Perfect Stroke keys are shaped for your fingertips with optimal key stability and tactile responsiveness
Backlit keys light up the moment your hands approach and automatically adjust to suit changing lighting conditions
Smart Dictation, Mic Mute/Unmute and Emoji keys streamline your workflow even further
Work seamlessly across multiple computers when you pair MX Keys Mini with a Flow-enabled MX Master 3 or MX Anywhere 3
Features
Mini size, huge comfort
Work on a minimalist keyboard that places every key, command, and shortcut at your fingertips. The minimalist form factor aligns your shoulders and allows you to place your mouse closer to your keyboard for less hand reaching – for better posture and improved ergonomics.
Keys shaped for your fingertips
Perfect Stroke keys ensure that every keystroke is fluid, natural, and accurate. The spherically-dished keys match the shape of your fingertips, and their round edges provide satisfying feedback — no matter where you strike the key. Matte coating has been applied to every key so your fingers glide effortlessly over the surface.
Ultra-fluid typing
Every keystroke is fluid, natural, and accurate on MX Keys Mini. Increased key stability reduces noise and optimises responsiveness so you feel – but don't hear – every keystroke. And the entire body of MX Keys Mini is held together by a single metal plate – for a remarkably solid build that never slides around your desk.
Introducing emoji, dictation, and mic mute / unmute keys
Smarter Fn Keys1Requires Logi Options+ software, available for Windows® and macOS at https://www.logitech.com/software/logi-options-plus.html now give you the power to send emojis, mute and unmute your mic, and activate talk to text.
Smart illumination. Made smarter
Proximity sensors detect your hands, illuminating the keyboard the moment your fingers approach. The backlit keys automatically adjust to lighting conditions and turn off when you step away — saving power for those moments of inspiration.
Backlighting intensity automatically adapts to lighting conditions, or can be set manually.
Charge fast, connect faster
MX Keys Mini stays powered up to 10 days on a full charge – or up to 5 months with backlighting turned off3Battery life may vary based on user and computing conditions. Use the USB-C charging cable to top up the power.
Easily pair MX Keys Mini to up to three devices at a time via Bluetooth® Low Energy, no need to use up USB ports to connect.

10 days on full charge 
Up to 5 months with backlighting turned off
Ccreate in a seamless flow
MX Keys Mini follows your Flow-enabled MX Anywhere 3 or MX Master 3 from one computer to another, meaning you can type on multiple devices in one fluid workflow.
Transfer files, documents, and images across devices and macOS and Windows® operating systems4Requires Logi Options+ software, available for Windows® and macOS 
Designed for a positive future
Our goal? To design for sustainability. That means as we innovate our new generation of products, we reduce their carbon footprint in any way we can — from their overall construction to the tiniest component. All with zero compromises on quality and performance.
View full details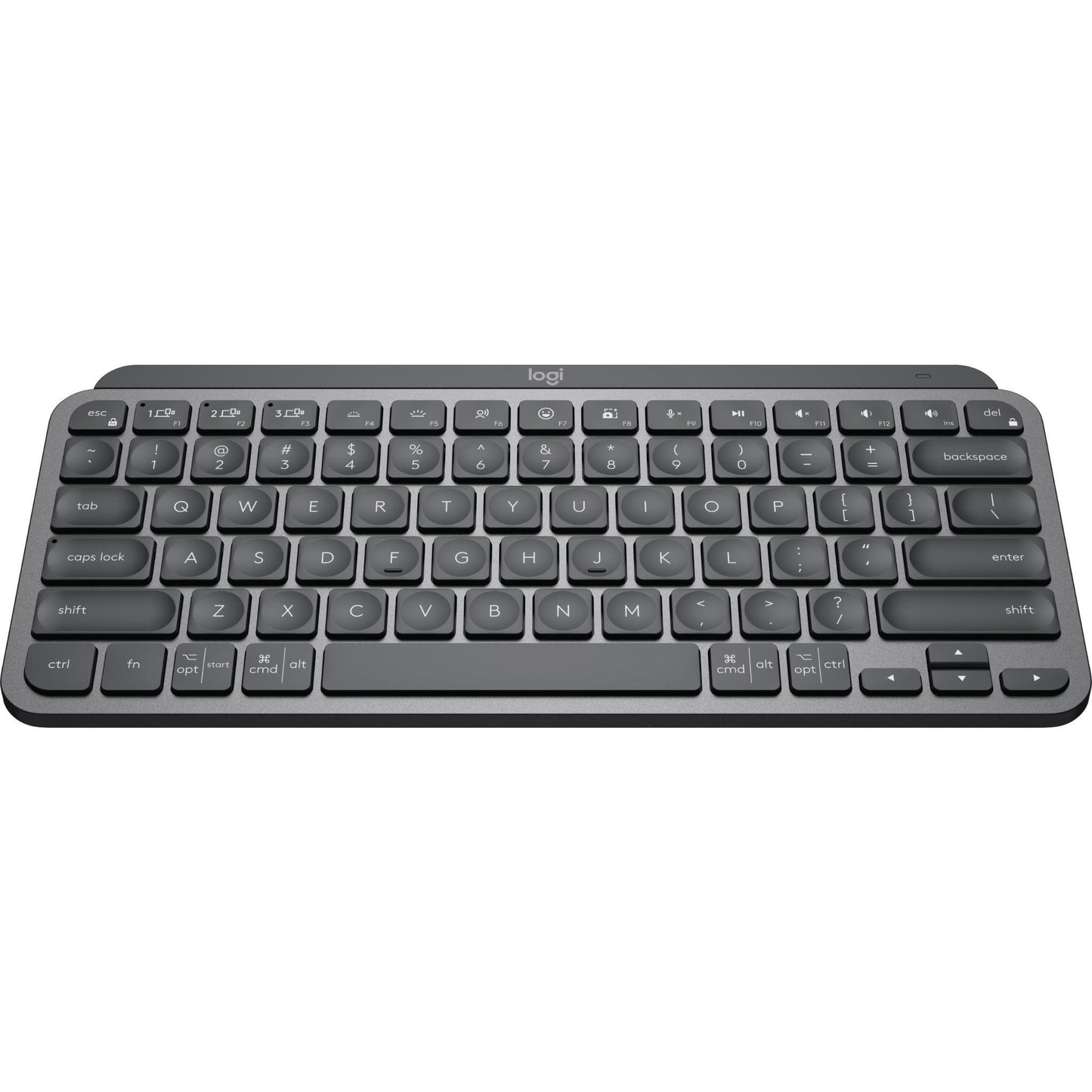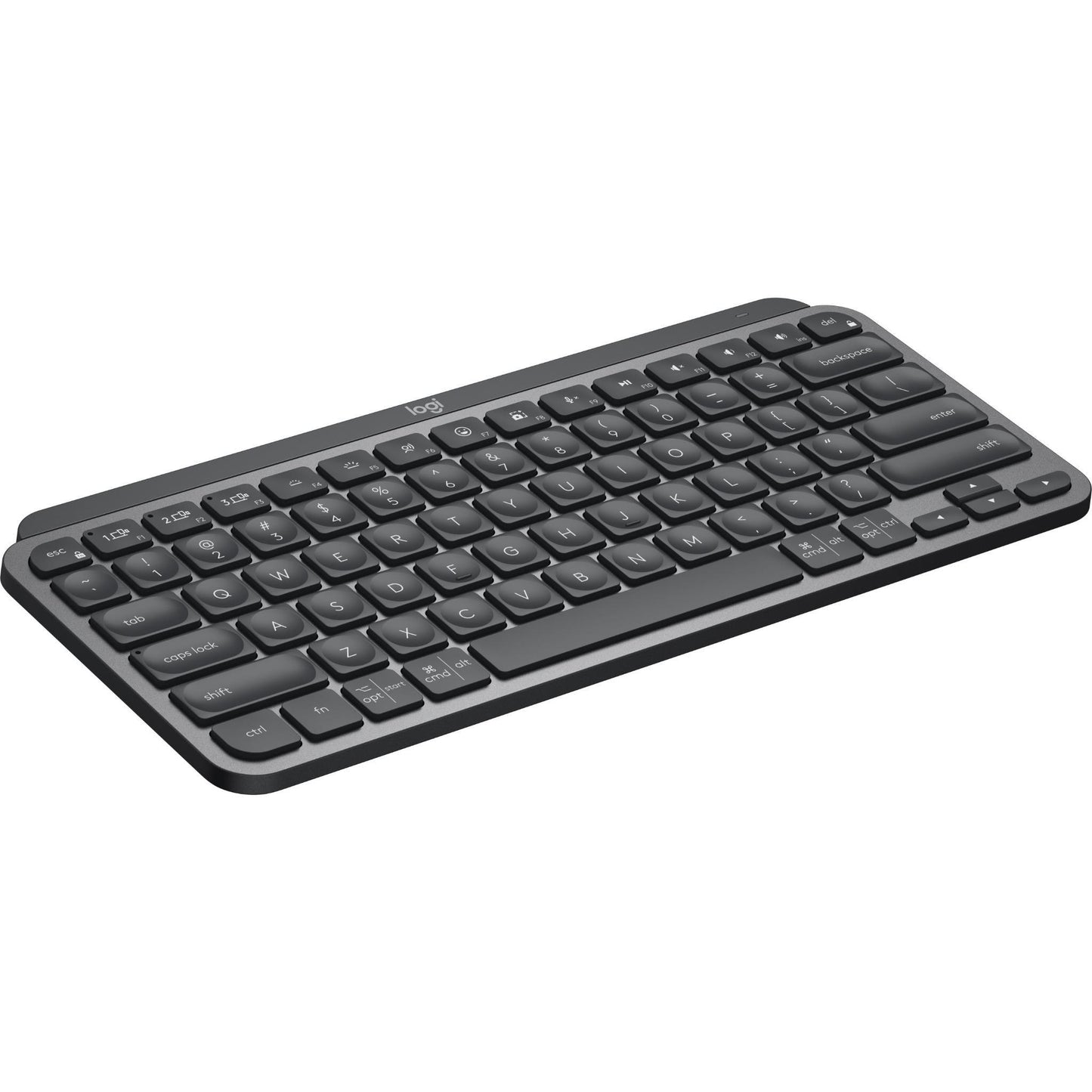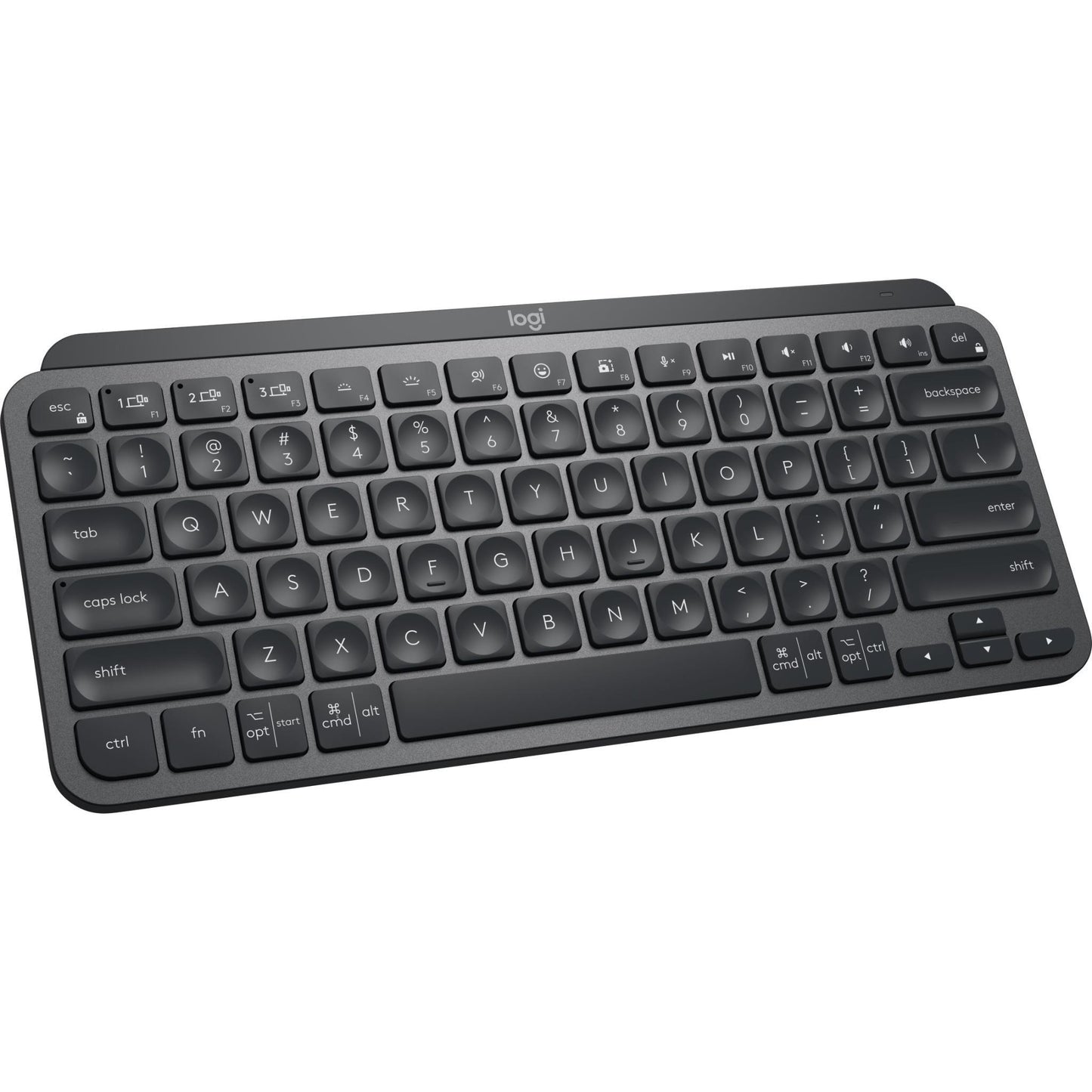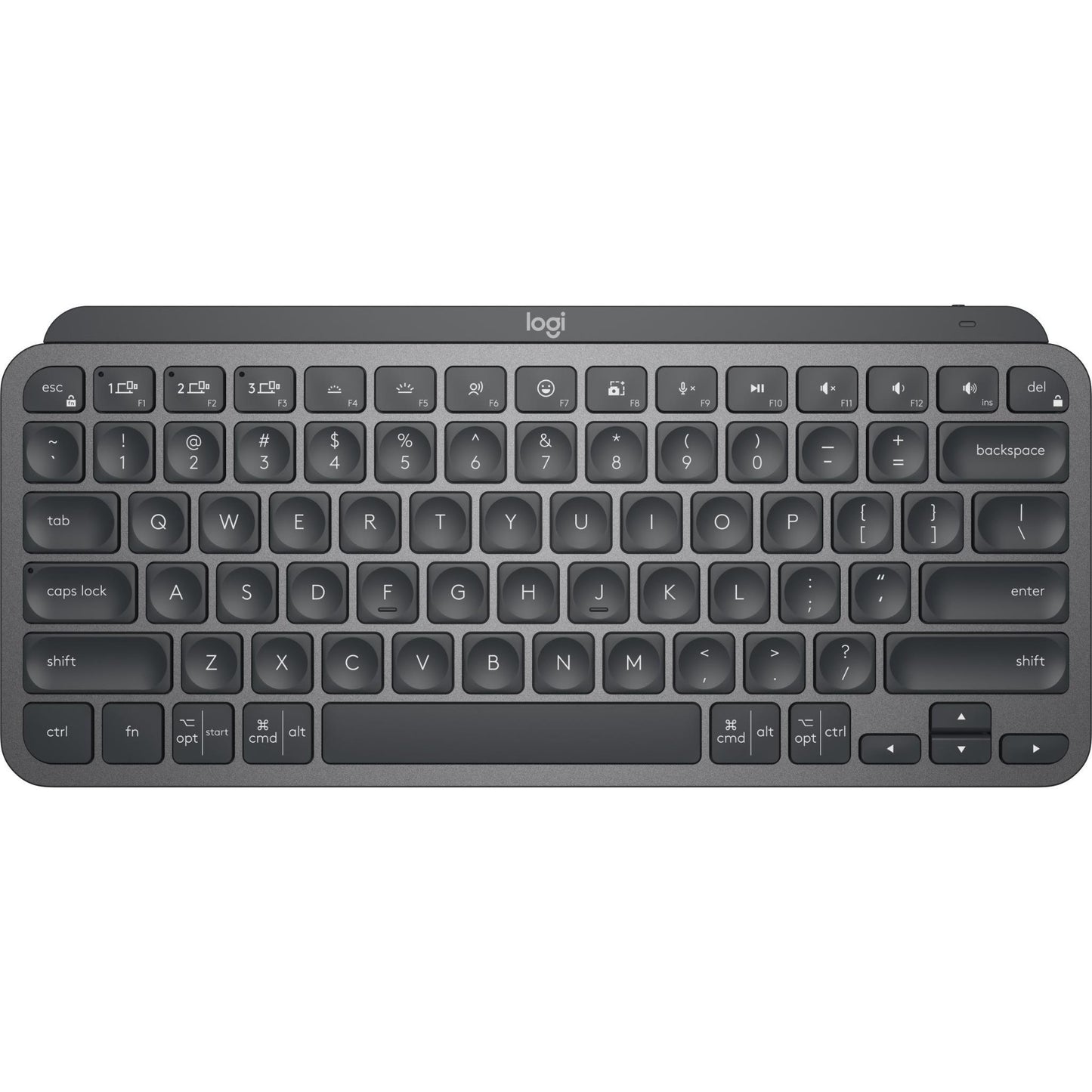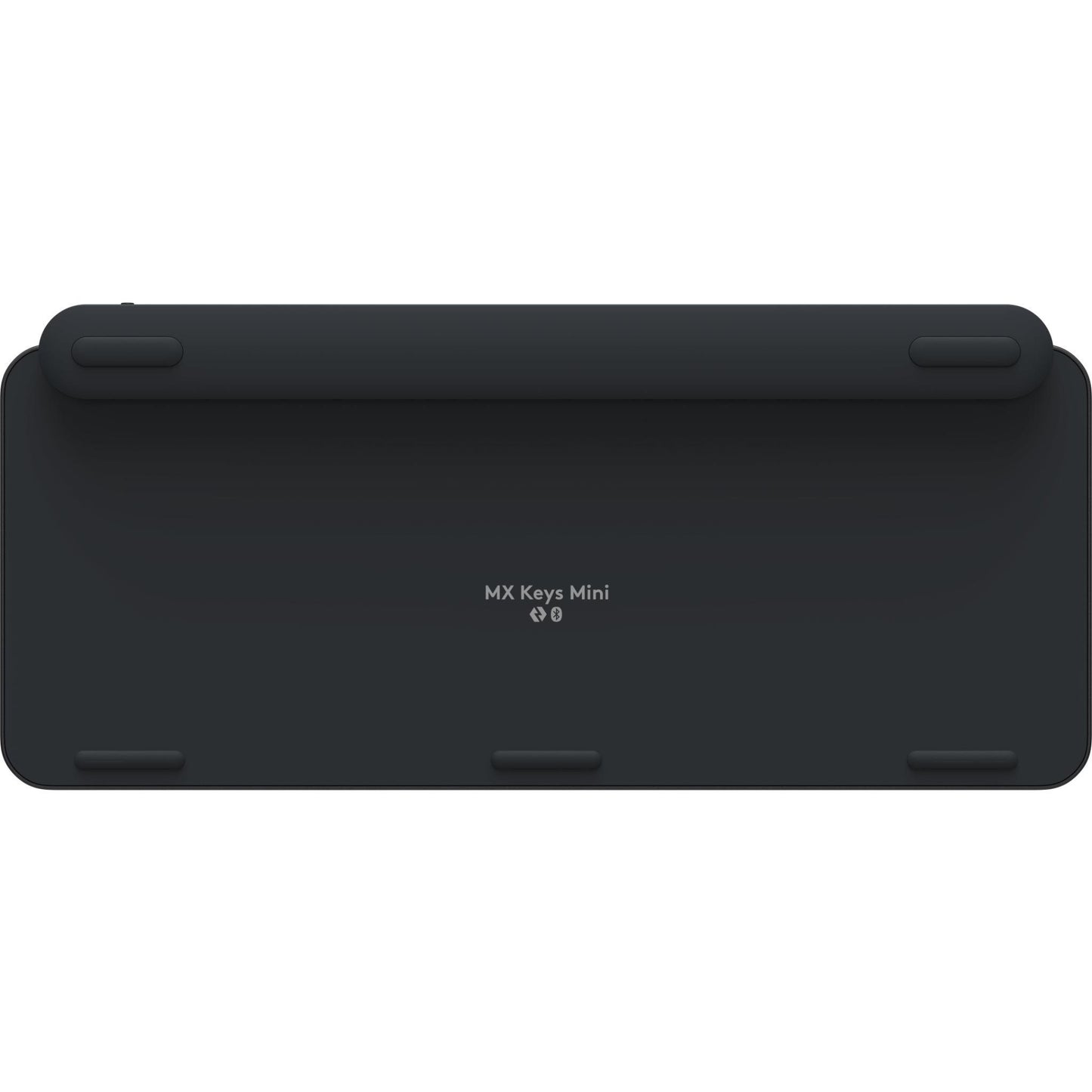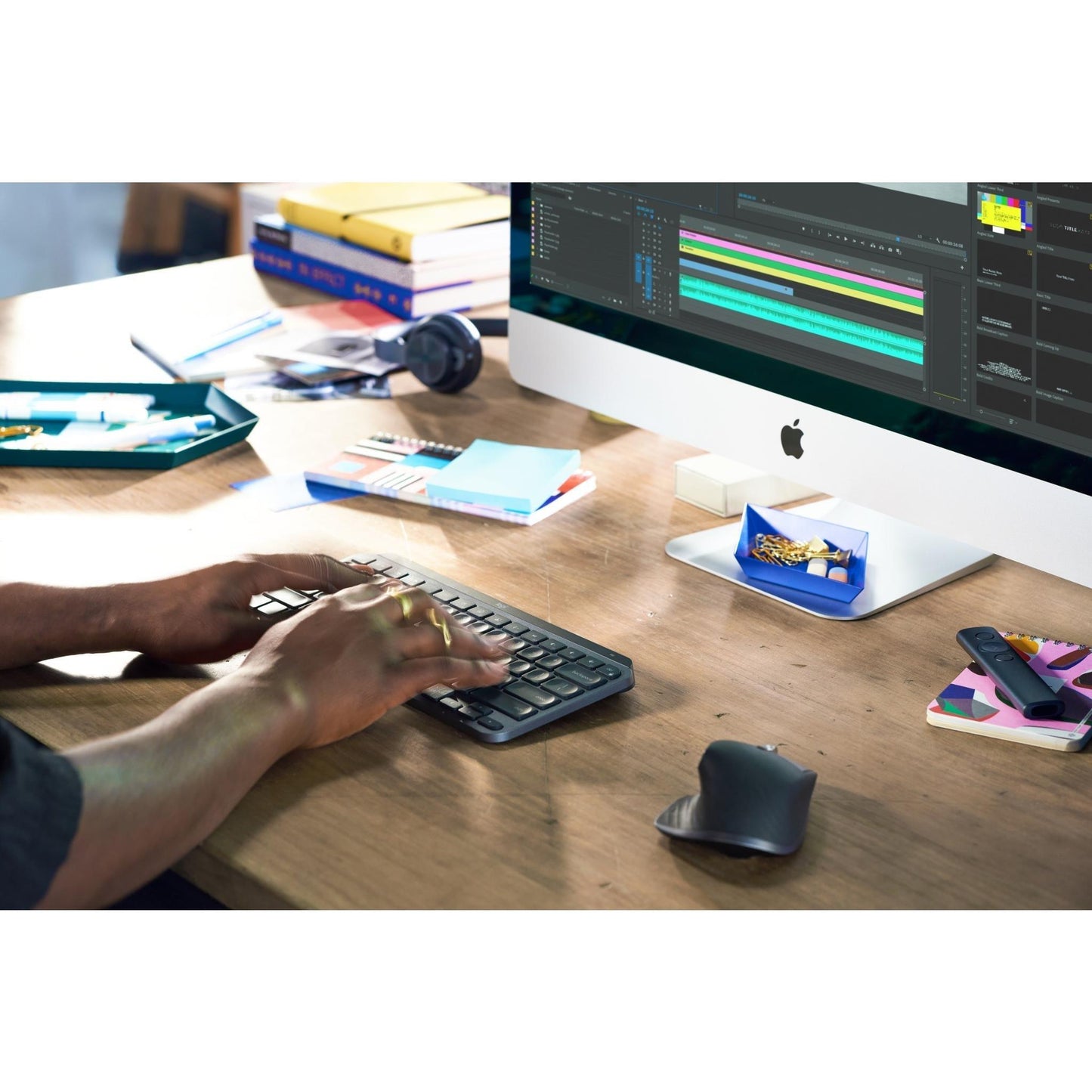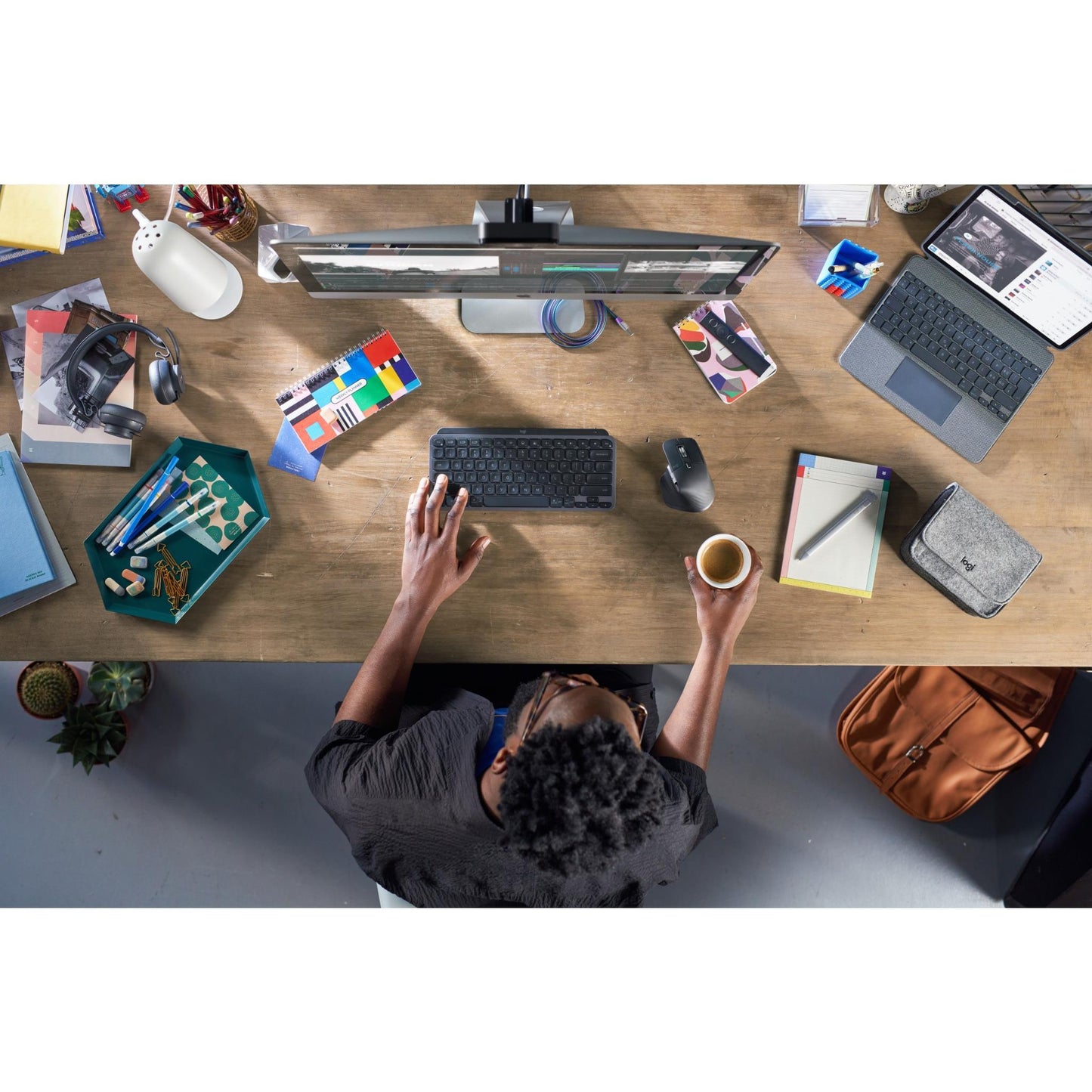 Logitech MX Keys mini Wireless Keyboard - Graphite