SKU:

QEZ-00029-592781

Vendor: Microsoft
Microsoft Surface Pro 9 13" I5 256GB/8GB - Graphite
Tax included.
The Microsoft Surface Pro 9 combines the flexibility of a laptop and tablet, encouraging you to work in the way that best suits you. You can tap into this productivity anywhere, thanks to its slim design making it easy to slot into your bag, with a 12th Generation Intel Core i5 processor ensuring that your performance is smooth when you're ready to tackle tasks. Don't fear the struggle of setting up when you're out and about, thanks to the built-in kickstand commencing work time, any time.
Features
The most powerful Pro does it all
Surface Pro 9 gives you the tablet flexibility you want and the laptop performance and battery life4 you need to move through your day — all in one ultra-portable device.
The laptop-level performance you need
Surface Pro 9 with Intel® is built on the Intel® Evo™ platform, with 12th Gen Intel Core processors, delivering blazing-fast Pro performance.

Battery that keeps going and going
Surface Pro 9 with Intel® 12th Gen has up to 15.5 hours of battery life.4
More apps, more of what you love
From your favourite apps and the latest games to streaming shows and movies, Windows 11 offers more selection than ever before
Microsoft Journal
Jot down notes and sketches.1
Adobe Photoshop
Bring your ideas to life.1
Microsoft Teams
Stay connected to what matters most.
Specifications
Tablet TypeSurface Pro 9
Microsoft Surface typeSurface Pro 9
Display size (inches)13
Screen size range13" to 13.9"
Resolution (Pixels)2880 X 1920 (267 PPI)
Screen ResolutionPixel Sense Screen
TouchscreenYes
Processor TypeIntel Core i5
Processor Model Number1235U
Processor Cores10 Core
Processor Memory Cache12 MB Intel® Smart Cache
Processor Clock Speed (GHz)1.3
Processor Max. Clock Speed (GHz)4.4
Intel Evo deviceYes
RAM (GB)8
SSD storage256GB
Total Storage256GB
Intel graphics card seriesIntegrated
Graphics processorIntegrated
Thunderbolt 4.0 Ports2
Surface Connect ports1
WebcamYes
Bluetoothv5.1
Wi-FiWi-Fi 6E (802.11 ax)
Battery lifeUp to 15.5 hours
Operating systemWindows 11 Home
ColourGraphite
Manufacturer's warranty1 Year
connectivity.
What's Included
Surface Pro 9
Power Supply
Quick Start Guide
Safety and warranty documents
View full details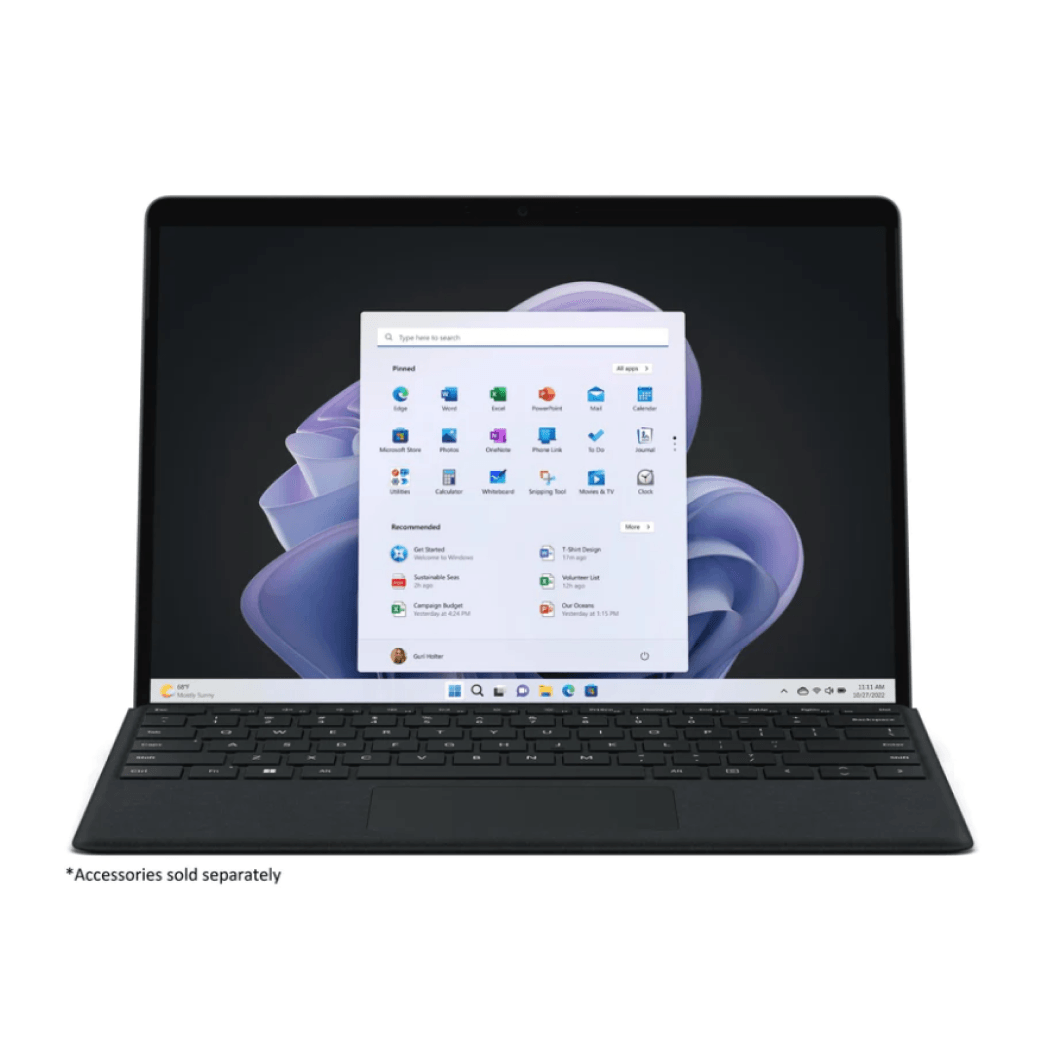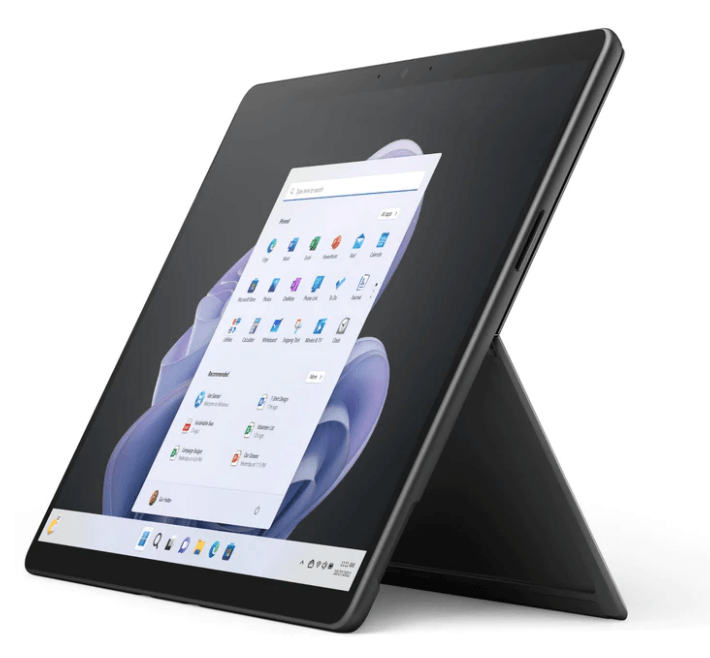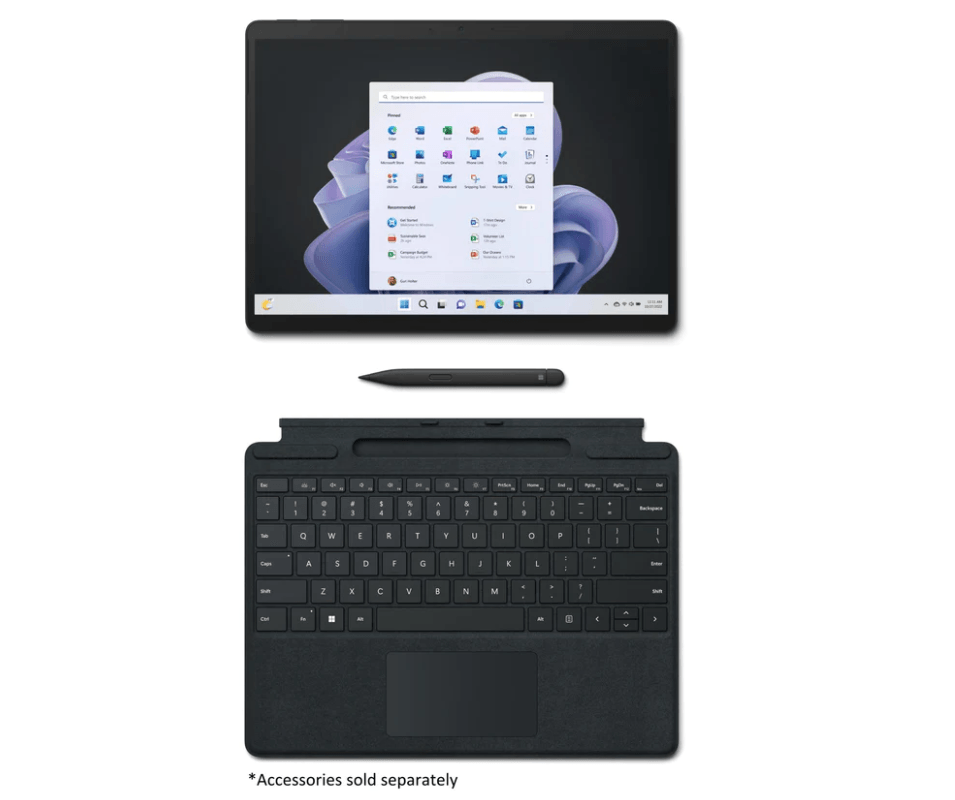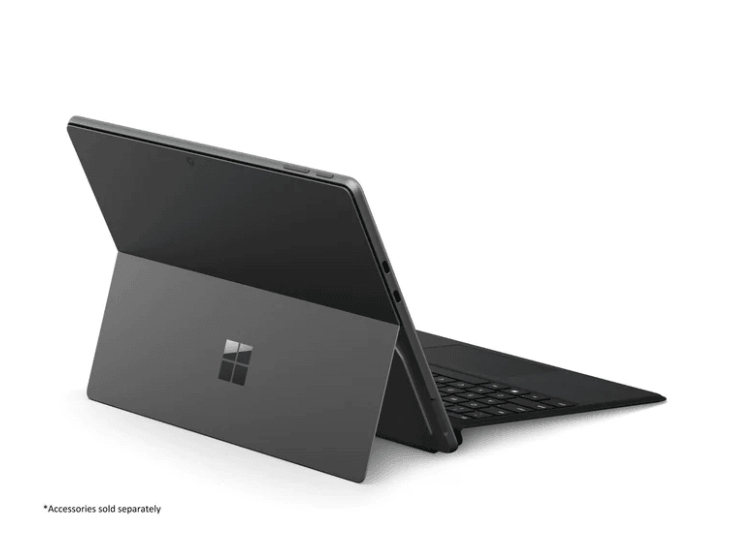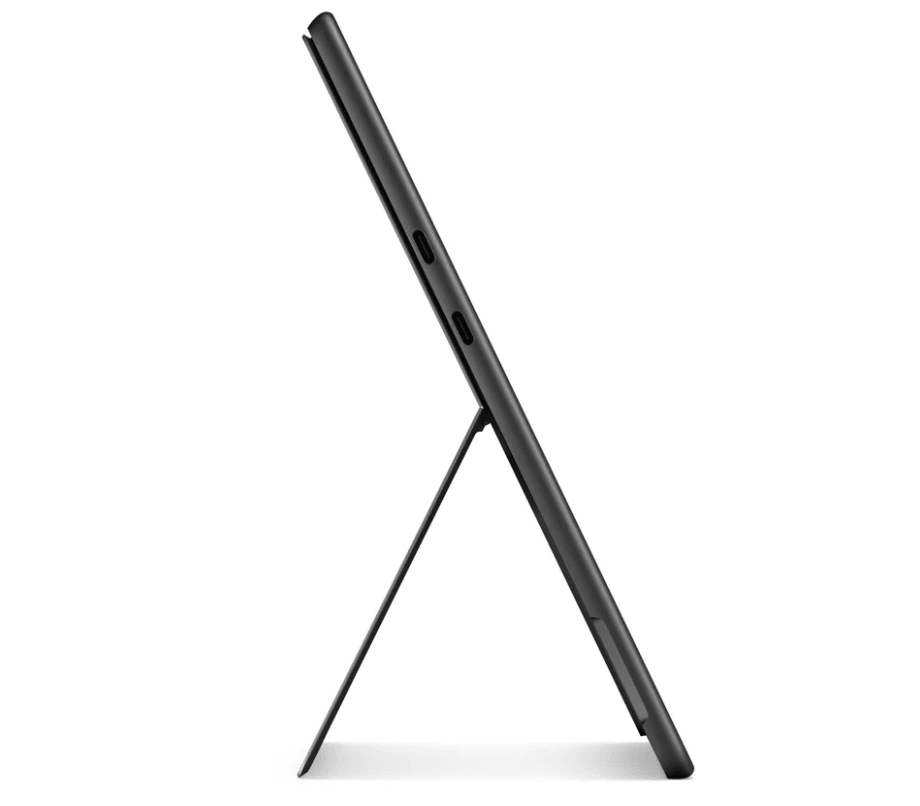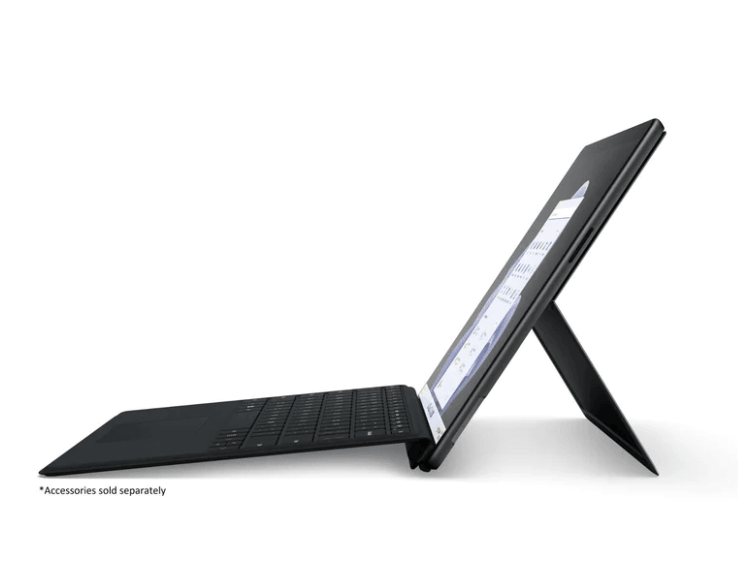 Microsoft Surface Pro 9 13" I5 256GB/8GB - Graphite